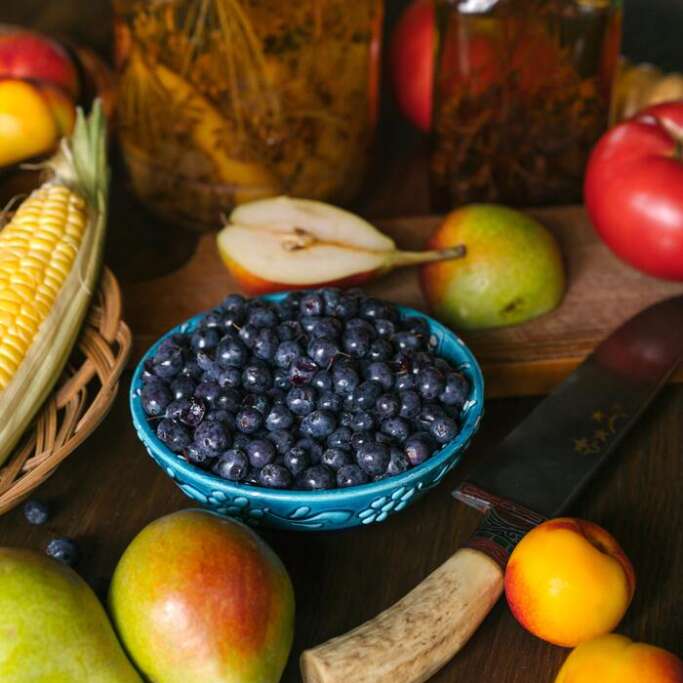 Food Therapy
Food is very important to sustaining the life of all living creatures. We have all heard the saying "you are what you eat" and animals are no different. The idea that food can help control various ailments is present in both western and eastern medicine (e.g. diabetes, cancer, etc.).
What is Food Therapy? – Food therapy is a TCVM approach used to treat disease by using dietary management to bring the body back into balance.  One of the main benefits is that, unlike medications, there are little to no side effects.  However, it does take longer to see the effects of Food therapy compared to medication or acupuncture.
What is the theory behind Food Therapy? – TCVM believes that disease occurs when the body is out of balance.  It also believes that certain foods have different properties that can be leveraged to help supplement what the body is missing and help counteract what the body has in excess. For example, Cinnamon is considered warming. In what seasons do we generally crave cinnamon? Fall and winter, right? Seasons when our body has lower heat.
What diseases can Food Therapy treat? – Food therapy will not be right for every case and owner. Some diseases can be entirely addressed by diet management – like food allergies.  Others can be managed with Food Therapy as part of the treatment strategy (e.g. arthritis in an obese dog, endocrine diseases (e.g. diabetes), kidney disease, cancer, etc.)
Do I have to cook? – A lot of the recipes do involve cooking for your pet.  This allows us to best customize the treatment to your pet's needs.  However, not all owners have the time or inclination to cook all of the meals for their pets.  In those cases, there are some commercial options available.
What does Food Therapy look like? – After an initial TCVM exam, a dietary plan will be formulated to treat the diagnosed pattern. If you are cooking, recipes will be provided and you will be educated on how to make sure your pet receives a balanced diet. If you are electing a commercial option, you will be given the information you need to get started.
How much does it cost? – Our Food Therapy consultations cost $175 and include a TCVM consultation (this does not include acupuncture). If you desire for us to formulate a dietary plan for your pet we provide two recipes for a fee of $150. Revisions to those recipes may incur additional fees (depending on the case).
Do you still have other questions? Please contact us.  If you think food therapy might be a good option for your pet, please schedule an appointment.