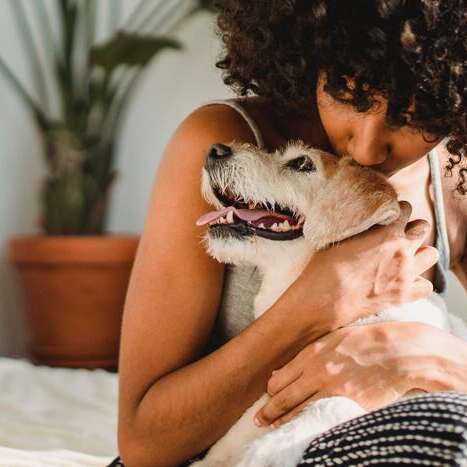 Quality of Life Assessment
Assessing your pet's quality of life can be a challenge. Many pets can mask their signs when brought into a clinic environment due to the excitement and stress involved. An in-home consultation can help get a more accurate assessment, especially for owners struggling with a very difficult decision.
What does a Quality of Life Assessment look like? –  We will start with an in-depth conversation about your concerns about your pet and pertinent medical history. I will watch your pet in their home environment and discuss the options to help keep them comfortable for as long as possible. I am happy to answer any questions and help you develop an idea of what to watch for to indicate that your pet's quality of life may be declining and a plan moving forward.
When should I be considering a Quality of Life Assessment? – Any pet can benefit from a quality of life assessment, however, it is most commonly used in animals with conditions that require long-term management (e.g. kidney or liver disease, anxiety, arthritis, neuropathy, etc). Quality of life assessments can offer peace of mind, especially in cases where the owner may be considering pursuing euthanasia.
I am considering euthanasia for my pet, how can this help me? – This decision is one of the hardest pet owners ever have to make. I am passionate about helping owners navigate this difficult topic. A consultation can help provide clarity, pave the way to getting family members on the same page, start to prepare young children, and so much more.
I am NOT considering euthanasia for my pet, how can this help me? – There are a lot of diseases that can be managed for a long time. Even if you are not considering euthanasia in the near future, quality of life assessments can provide a baseline to assess future comfort, inform supportive care options, and provide valuable insights on signs that may have been missed in a traditional clinic setting due to stress.
What happens after the assessment? – This is all up to you. I am here to help provide you with information and options. My ultimate goal is to make sure you feel at peace with the plan to do what is best for you and your pet. Healing Touch can provide you with TCVM supplementary care to help improve your pet's quality of life if you are interested. We can also send a report to your regular veterinarian, if desired, to help coordinate care. If you elect to euthanize, we are able to offer the option of euthanasia in the comfort of your home.
Do you offer in-home Euthanasia? – We do offer in-home euthanasia services to our clients.
How much does it cost? – Our quality-of-life consultations cost $175 and last an hour.  Our consultations are done either in-home or via Zoom (or phone). Payments are due at the time of service and can be paid via card or check.
If you have any questions or concerns please feel free to contact us.  If you would like to move forward, please schedule an appointment.