For those of our clients electing our hospice and in-home euthanasia services, we offer two in-house memory products and a variety of memory products through our partners at ForestRun Pet Cemetary.
Paw Print ($30/ea including tax)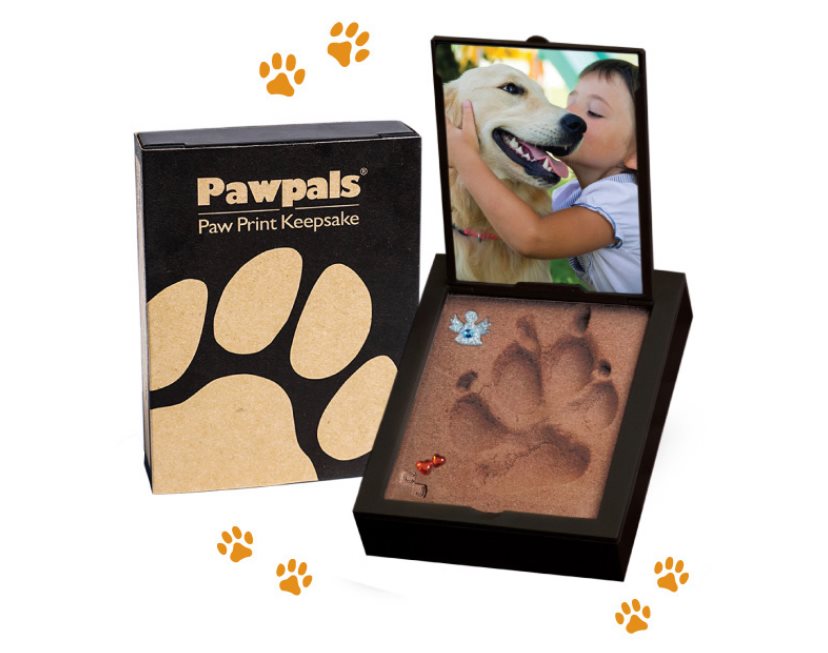 Unlike traditional clay paw-prints, these paw-prints won't crack, break or deform over time. Additionally, they come in a little shadow box with an area for a photo of your pet (3″ x 3.75″).
HeartBeat Memory Item ($30 including tax)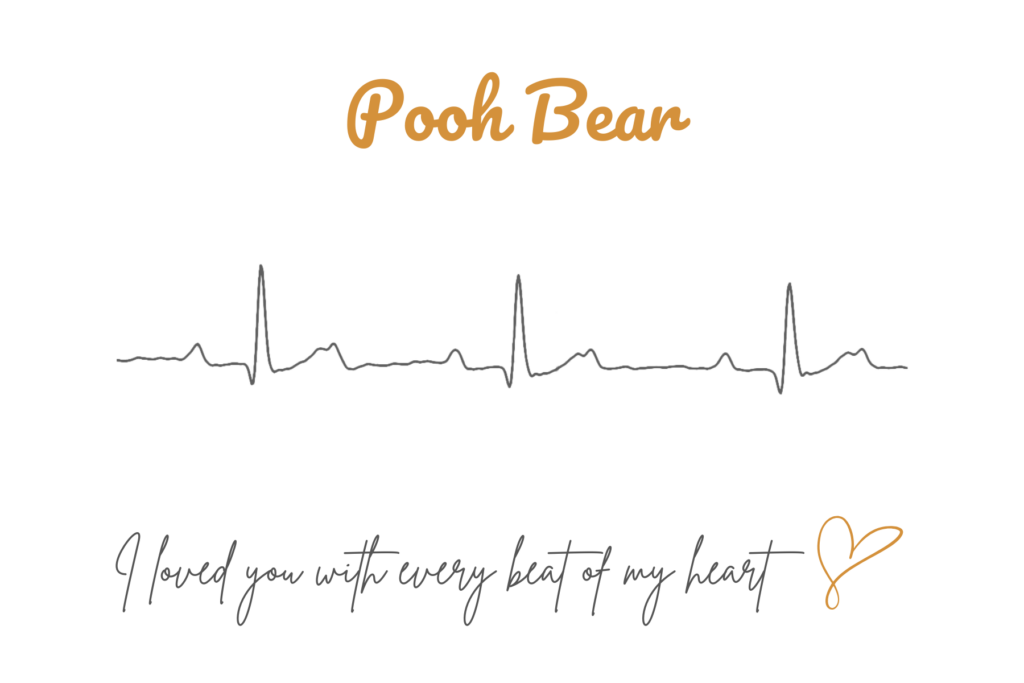 Our HeartBeat memory item involves us taking an ECG (electrocardiogram) of your pet's heartbeat. We then digitize and process the ECG and provide that to you in two 5×7 prints. (similar to the above image). We also provide you with a digital version of the ECG itself, perfect for tattoos or other creative products.
Additional Memory Products
Should you desire to have any additional memory items made for your pet the crematorium that we partner with, Forest Run, has a large variety of options available. You can view those at the following page https://www.forrestrunpettributes.com/services-products/. If you desire to purchase any of those items you'll want to make arrangements with Forest Run directly. Their phone number is (920) 989-2600.